Private Label
Your vision is the start to
develope your new machine.
From your idea to the successful product
Our professional experts and partners all over the world cover the whole range of a project and advise you step by step, from the creative process to the final plan and to your tailor-made machine.

We have been active as a private label manufacturer since 1999. Our development team is experienced in developing and manufacturing tailor-made coffee machines.
We offer you
Complete solutions like espresso modules to mount inside your coffee machine, or additional accessories for your machine.
Innovation competence for fully automatic hot drink machines
Manufacturing and assembling of parts under one roof, by one single company.
Your advantages
You have an idea or vision of a new product? Our competence is to develope and present various solutions to our customers.
You will profit from our agility in the construction of prototypes in Arbon.
You will be pleased with our speedy development and efficient communication.
We will indicate our references in a personal conversation.
1.
– Success story –
New fully automatic hot beverage machine
1.
– Success story –
New fully automatic hot beverage machine
The idea
An important international company contacted us, looking for an unique addition to an existing machine. They presented their fascinating ideas with a film and a sample. The customer formulated his wishes and his extraordinary ideas.
The solution
Based on the above mentioned idea, our development department worked out an innovative solution for the international market.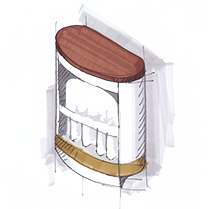 The prototype
Our knowhow and infrastructure made it possible to print the first prototype on our own 3D-printer.
The product
The release was given by our customer, and the production started in Arbon. We created a top quality machine combining classic elements with a noble design.
2.
– Success story –
New venture – new success
2.
– Success story –
New venture – new success
The idea
A company known all over the world confronted us with new customer needs. Our challenge was to create a fully functional, easy-to-handle high-tech machine.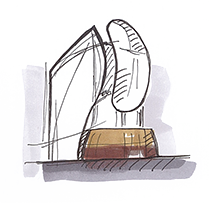 The solution
We developed a fully automatic hot beverage machine fulfilling the above mentioned criteria – newest technique, simple and attractive design, and professional servicing – thus living up to the requirements, needs and expectations of various customer groups (hotels, restaurants, companies)
The prototype
Our developers worked out ideas and drafts tailored for business customers. After the release of one of the drafts, we made the first prototype with our own 3D printer and presented it to the customer.
The product
The new fully automatic hot drinks machine is another innovative product of the Aequator company. For our customer we were a reliable partner from the development to the series production and the delivery of the machines.